Register for BIMUN 2023 today
Countdown to 2023 Conference
Register for BIMUN 2023 Conference
If you stopped by out of curiosity, Welcome! And if you're reading this, seeking that one nudge to further propel you into the next important phase of your life, Welcome, too! The global community today is equipped with diverse opportunities, profound ideas, game-changing innovations and its accompanying challenges including climate change.
A critical element of this community and the future is the youth whose ideas, potentials and capabilities we cannot afford to stifle. Simply put, you cannot use a man of yesterday to sharpen next tomorrow without carrying along the man of today. In other words, to plan the future, the youths have to be engaged and further empowered.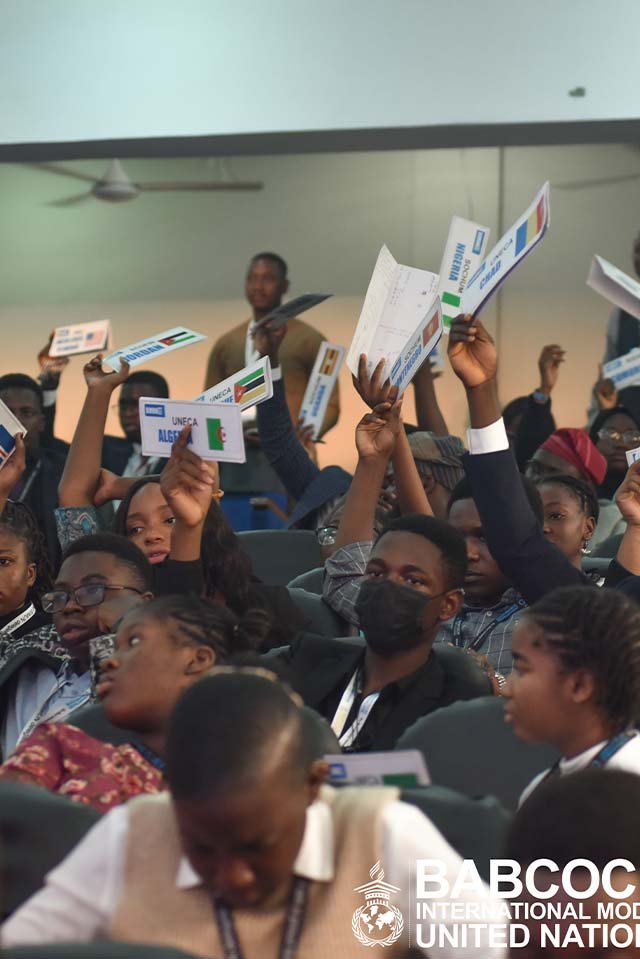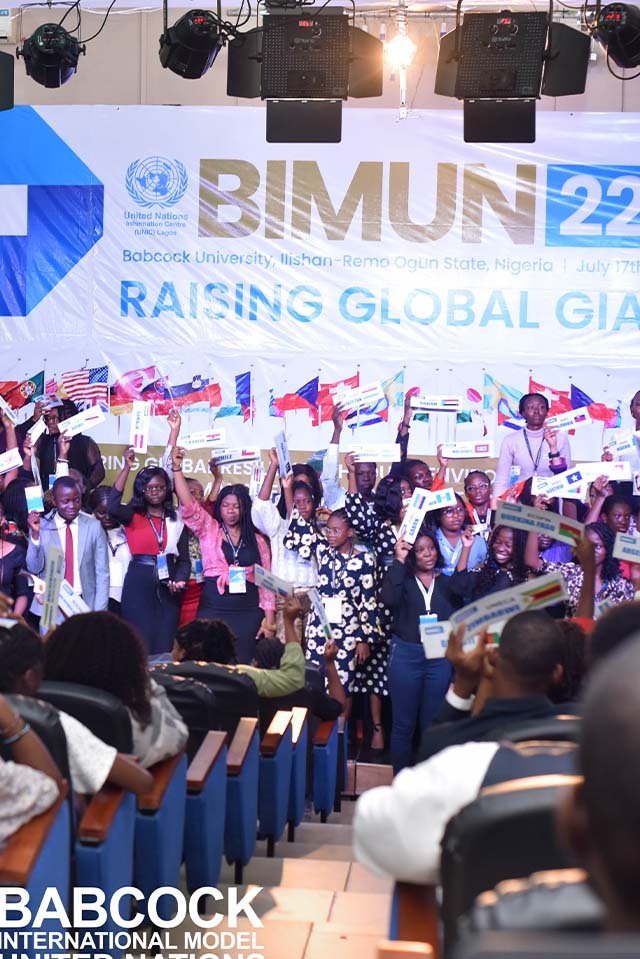 BIMUN is a Real Life Learning Experience Delegates Develop Professional Writing Skills Perfection of Public Speaking Skills Delegates Expand Their Critical Thinking Skills Delegates Learn Creativity & Peoples' Management Skills
Registration for BIMUN Upcoming Events
I have been an executive team member at BIMUN since 2018 and I can summarize the experience as one that leaves a person transformed in just five days.
Like a fine wine, BIMUN gets better with time and each year is a different experience, better than the last.
I first attended BIMUN in 2019 when my friends who attended the previous year told me about how much they learnt at the previous edition.
I met people and formed relationships that are important to my life today.
BIMUN helped improve my writing skills which also reflected positively when I was writing my final year dissertation and position papers for other Model United Nations conferences that I have attended.
I have been involved in Model United Nations since 2012 and it has been rewarding to meet like-minded, innovative, and diplomatic youths in Nigeria.
BIMUN has been simply different and spectacular with its approach to providing a platform for youths to learn global politics and proffer sustainable solutions to global challenges.
I am proud to be involved with BIMUN and raise global giants determined to add positive value globally.
One of the most revolutionary years of my life was 2019 and that was because of BIMUN. Attending the conference was like passing through the red sea as I had to hurdle through multiple challenges.
I met friends who have turned into family, acquired knowledge which has my personality. BIMUN was really transformational to say the least and I look forward to the experience yearly.
Long Live BIMUN!
My first BIMUN experience was in 2018 and it was an eye opener for me as I realized how important it is for young people to come together to deliberate and provide solutions to global challenges.
BIMUN improved my communication and writing skills and my approach towards debating and negotiation.
I have become more confident about having conversations with people and I am better at critical thinking than before.
Obideyi Iteoluwakiishi Johan
I had been attending Model United Nations Conference for five years before learning about BIMUN in 2017. For a "supposedly" guru, I felt it was a normal thing to attend BIMUN and just discharge my duties but the story was different.
I made a family in BIMUN and I cherish that family always. BIMUN elevated my being, defined my character and opened great doors for me in life by virtue of the networks I gained in BIMUN.
BIMUN is the difference.
I met with the executive director of BIMUN in 2018 and after discussions with him I started anticipating the 2019 session and I invited some of my friends.
Lo and behold, #BIMUN19 came and I was not disappointed at all. BIMUN has contributed to my public speaking, lobbying, diplomacy, negotiation, and leadership skills.
I got similar feedback from my friends that I invited and we're always looking forward to BIMUN as a yearly program we must attend.
Akande Sharafdeen Oladimeji
I started my Model United Nations journey at the 2017 session of BIMUN and it was one of the best decisions I have ever made.
Attending BIMUN conferences made me try out some Nigerian dishes like Amala, Ewedu, Pounded yam, Eba and Okra Stew.
Cross-cultural learning and experience is always different and the quality of the people I always meet always has a positive effect in my life.
The BIMUN agenda is divided into various tracks, tackling themes and topics creating a platform to express views,
present ideas and share experiences throughout its sessions.
Become a Sponsor
The Babcock International Model United Nations (BIMUN) have since 2017, hosted Model United Nations conferences annually, with a swelling figure of 150 persons to 350 young persons from across Africa. This year, we expect to host about 500 young Africans to proffer solutions to global challenges. BIMUN facilitates youth engagements, advocacy efforts, education programs and public events for African youths.
Register for BIMUN 2023 today
Countdown to 2023 Conference